Govt to look into changes needed in Companies Act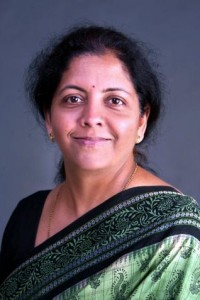 CHENNAI: Union Commerce Minister Nirmala Sitharaman has said that a meeting with all stakeholders will be held next week in Delhi to look at the changes that need to be made to the new Companies Act. Emphasising on the need to review the Act, the minister also said that it is time to take all measures necessary to bring back investor confidence.
Speaking to the media at the BJP office in Chennai, the minister said that the new Companies Act, 2013 which had replaced the old Companies Act, 1956 had "posed a lot of problems" to companies, chartered accountants and industries.
The Commerce Ministry will also review the special economic zone (SEZ) policies and the Foreign Trade Agreements (FTAs) to boost investments and improve employment opportunities, Nirmala Sitharaman said adding that the Prime Minister Narendra Modi is meeting officials in Delhi to address the problems related to SEZs today.
Regarding the FTAs, she said, "There have been mixed reactions for FTAs. We have leveraged FTAs lesser than the other sides." A report on this is expected to be submitted by the Commerce Department in a fortnight, which will be reviewed by the Ministry.
Nirmala Sitharaman is in Chennai to meet with various industry associations such as the Confederation of Indian Industries (CII) and Federation of Indian Chambers of Commerce and Industry ( FICCI) to understand how to attract more investments to Tamil Nadu and create employment opportunities.
A meeting with the salt pan workers from Madurai to address their concerns has also been scheduled. "We would like to see what we can do through the Central government to increase job opportunities (in the Salt industry) for the poor workers," said Sitharaman.
Source: Economic Times